Skip to content
Skip to navigation menu
Starved Rock Wood Products - Glenview, IL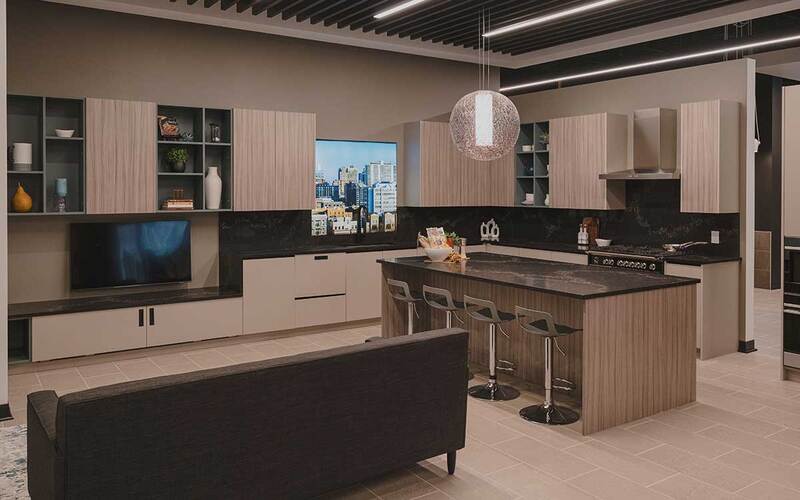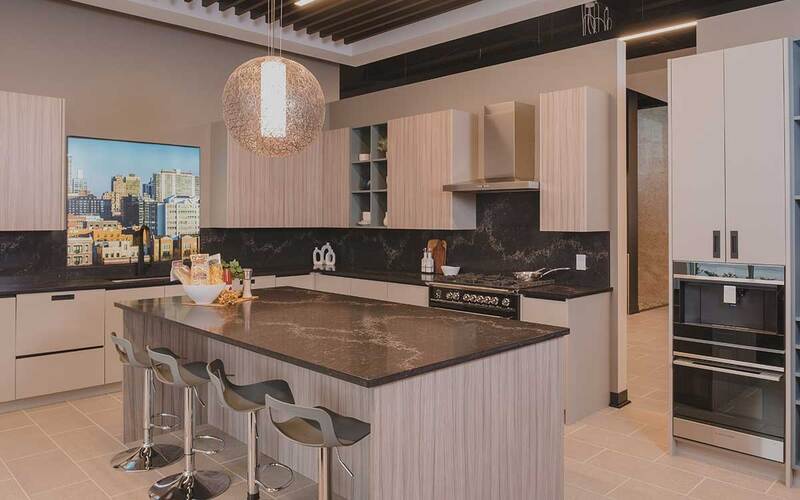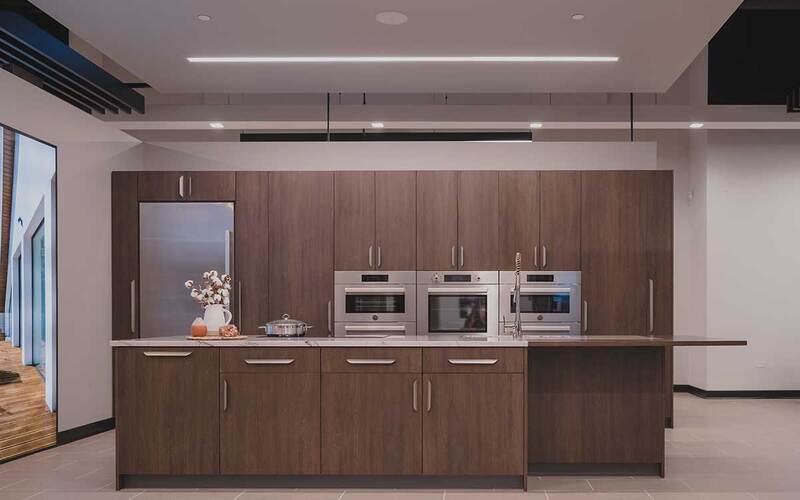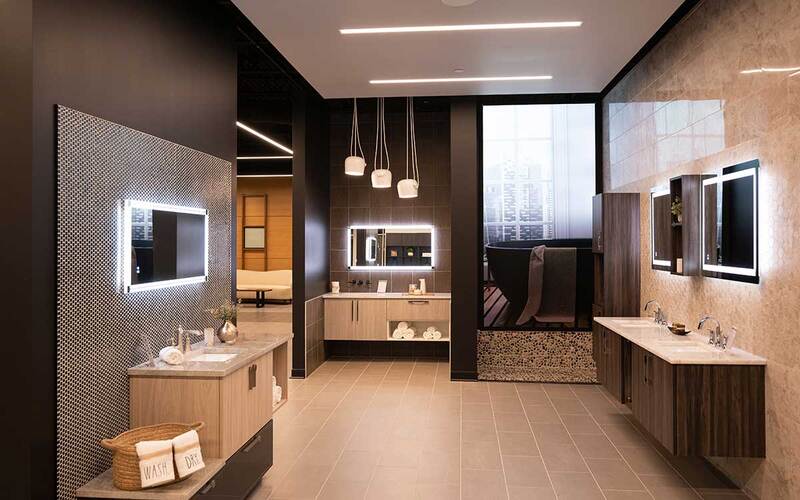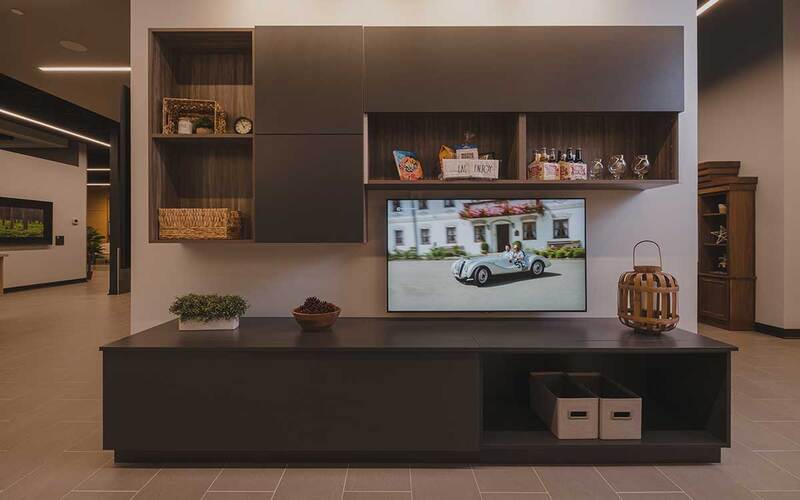 Starved Rock Wood Products converted three adjacent store spaces into an extensive, 9,300 square foot showroom in Glenview, Illinois. The state-of-the-art showroom features eleven kitchens - seven traditional, and four modern – and several styles of bathroom vanities and built-in cabinets. Customers truly enjoy their experience as they browse the showroom and view a wide range of products.

Starved Rock accomplished the design, architecture, demolition and construction themselves. The project began just as COVID hit, but the work was completed in under two years despite delays and supply chain issues during the pandemic.

The company selected several Arauco Prism® TFL designs to showcase in numerous installations throughout the showroom. Starved Rock was inspired by Prism TFL's beauty and performance, along with the wide range of colors held in stock by their distributor, Sierra Forest Products. Prism TFL designs used in the kitchens, vanities and boot benches include Prism TFL SF250 Duke, SF252 Quarry, SF237 Charcoal, WF357 Sandalwood, WF397 Stromboli, WF448 Seared Oak and WF456 Enigma.
Location: Glenview, IL

Owner/Designer: Starved Rock Wood Products

Material sourced by: ARAUCO PRISM Premier TFL Distributor - Sierra Forest Products

Products