Skip to content
Skip to navigation menu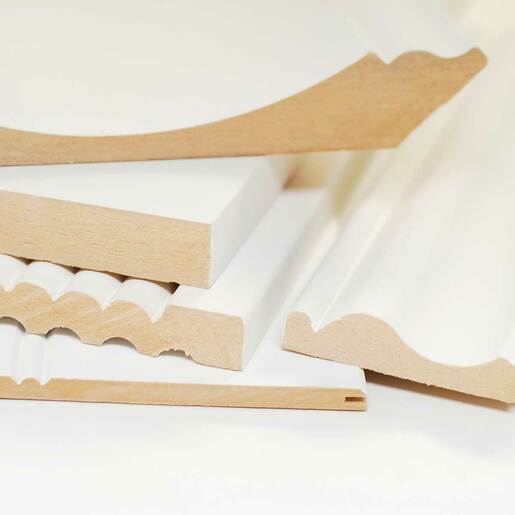 Light MDF Moulding
ARAUCO offers the top selection of consistent, high-performing MDF moulding profiles, patterns and millwork in the industry. Our North American mills produce a wide range of millwork, boards, shelving, jambs, and custom and specialty profiles, all with exceptional handling properties and a smooth, pre-primed surface.
 
Light MDF Moulding are precision manufactured using Trupan brand MDF substrate produced in the United States from 100% recycled and recovered wood fiber from sustainably grown Southern Yellow Pine. ARAUCO's advanced moulding operations are made more efficient through co-location with our Trupan MDF mills to streamline transportation and support environmentally responsible logistics processes.
Single-source manufacturing of ARAUCO Light MDF moulding and millwork ensures a diverse product line, predictable supply and high quality.
Lightweight and durable with a density of 44 lb/ft3
Latex-primed, with 3-side and 4-side options
Options for enhanced moisture resistance and ULEF substrates
Substrate made from 100% recycled and/or recovered wood fiber