Skip to content
Skip to navigation menu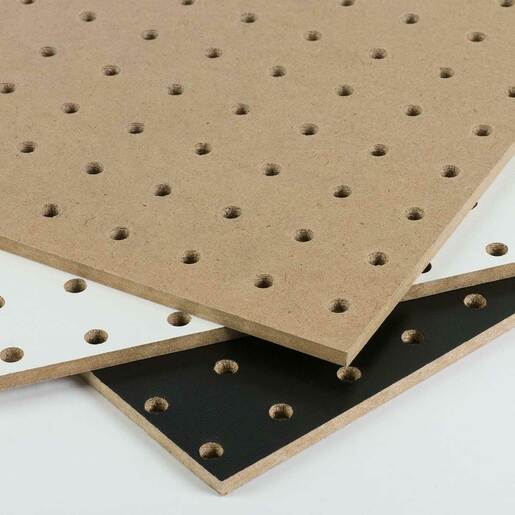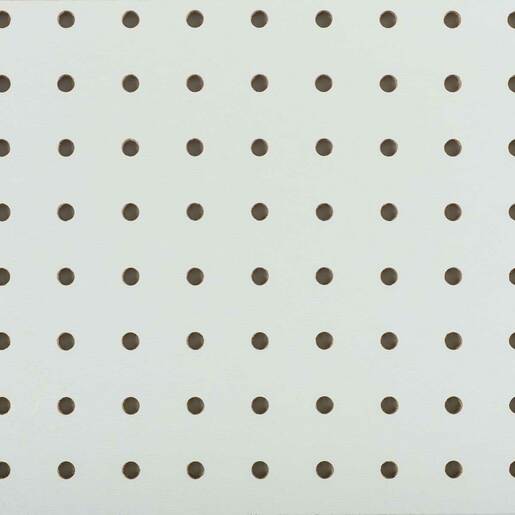 Fibrex HDF Pegboard
Fibrex HDF pegboard is a perforated, thin MDF panel used for retail display and fixtures, organization, gaming and hobbies. The board is punched with a die stamp for precision hole spacing and smooth, less fibrous holes compared to perforations created with a drill press. Holes are evenly spaced, with options for 1" x 1" or 1/2" x 1" patterns.

Fibrex pegboard is easy to cut and mount. It provides an economical and sturdy backboard for a classic organizational system. Hanging hardware is readily available from home improvement and hobby retailers, making it easy to arrange tools or kitchen utensils, and create other types of displays with reconfigurable hooks.
Fibrex HDF pegboard is a uniformly perforated thin MDF panel that is ideal for storage, organization, retail and gaming and hobby applications.
Lightweight, consistent panel is easy to coat and router cut
Raw or pre-finished with a white paint coating
Pegging 1" OC standard
1/2" OC x 1" pegging available as an option
Standard panel size: 5.5mm x 48" x 96" 
Produced in St. Stephen, NB
100% recycled and/or recovered wood
Related Products
Explore More ARAUCO Brand Panels