Skip to content
Skip to navigation menu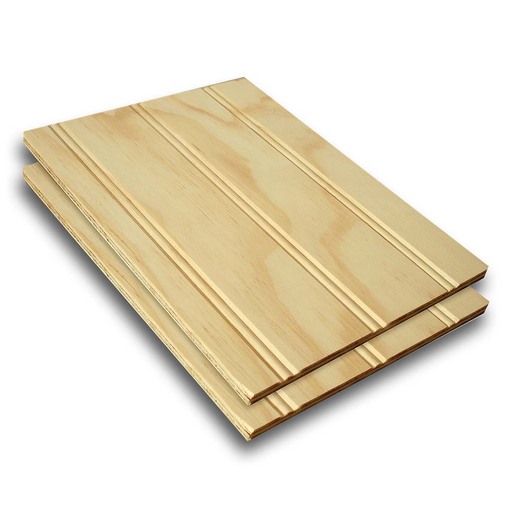 AraucoPly® Beaded
ARAUCOPLY® Beaded Panels are laid up on a composed core using exterior Phenol-Formaldehyde resin for consistent quality and performance. Our face veneers are peeled from pruned logs for an excellent appearance.
FEATURES, APPLICATIONS AND GRADES
• 100% Radiata Pine.
• Stable composed core.
• 150-grit sanded and ready to finish.
• Available in shiplap and square-edge.
• 2"OC beaded pattern.
• Ideal for interior and exterior applications.
• Delivers the warmth of natural wood to your projects.
APPLICATIONS
• Wainscoting
• Decorative paneling for interiors
• Exterior porch ceilings
• Soffits
• Cabinets
• Furniture
GRADES
Natural Bead:
• Clear face
• No wood patches
• No synthetic repairs
• Ideal for staining
Star Bead:
• No more than 6 wood patches
• No synthetic repairs
• Perfect for painting
Related Products
Explore More ARAUCO Brand Panels