Skip to content
Skip to navigation menu
ARAUCO North America Launches New Website and Customer Portal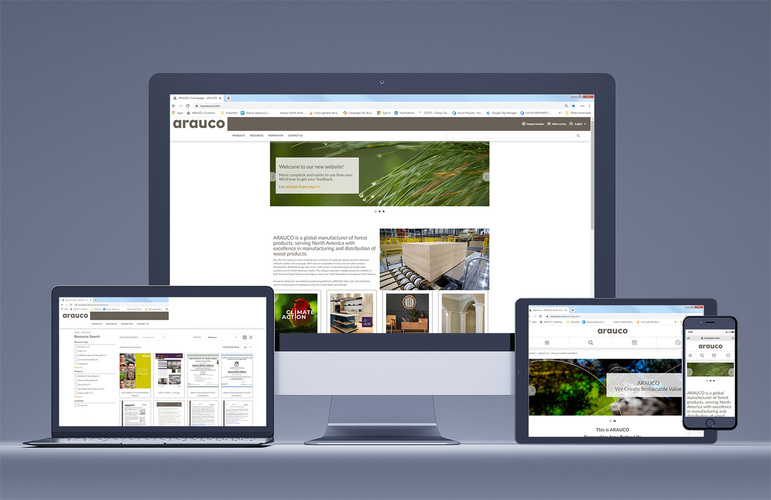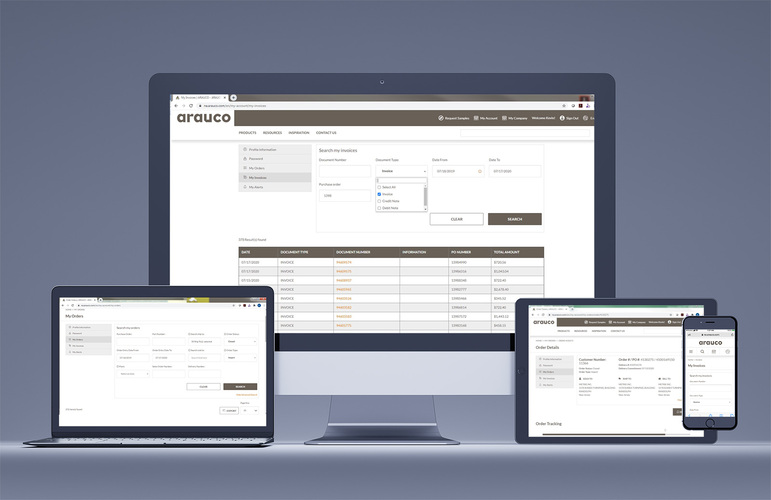 ATLANTA – July 20, 2020 - Leading forest products manufacturer ARAUCO North America is pleased to announce the launch of its completely redesigned website. The new site, "na.arauco.com," has been developed specifically for the North American market, and includes a secure ecommerce portal for customers.
In its first release, the customer portal offers anytime-anywhere login access to purchase order history, order tracking, order documents, invoices and more. Customers can set up and manage order alerts, track orders and shipments, and administer users within their company.
The new public website provides an extensive product catalog, a robust site search engine and a comprehensive resource library with advanced attribute filters to help find documents quickly. Other enhancements encompass an improved distributor locator, and dynamic new features including a fabricator finder, moulding profile search with CAD files, and Prism TFL design and complementary products search.
"Our priority is always to provide superior goods and services that benefit our customers, whether it means adding value through our product portfolio or leveraging technology solutions that make it easier to do business with ARAUCO," said Russ Jordan, vice president of sales and marketing for Arauco North America. "Our new customer portal provides a secure, convenient platform designed to improve the accuracy and efficiency of business processes; and provides round-the-clock visibility to order status and tracking information."
"It will be extremely convenient for our customers to have information at their fingertips available 24/7," said Kevin Chunn, director of marketing and project lead of the enterprise portal initiative. "Whether it is quickly finding product information and spec sheets or order status and shipping information, our customers will be able to easily find what they want, when they want it."
About ARAUCO
ARAUCO is a global manufacturer of forest products, including the industry's most comprehensive selection of composite panels, premium plywood, millwork, lumber and wood pulp. With roots in sustainable forestry and innovative product development, ARAUCO brings more than a half-century of manufacturing and supply chain excellence to the North American market. The company operates multiple production facilities in both North and South America and ships to more than 3,500 destinations throughout North America.
# # #
Media Contact: Leslie Schworm
Media Marketing Manager
ARAUCO North America
404-754-2387 | Leslie.Schworm@arauco.com